Lagrein 2018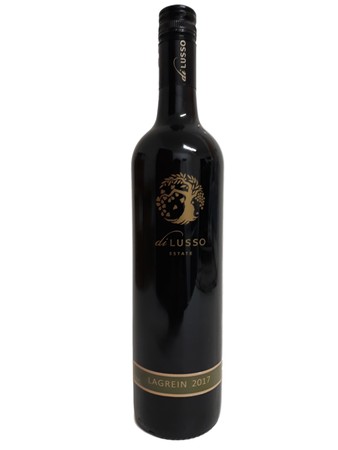 Viticulture and Harvest
Lagrein is a variety that tends to over-crop, so it is essential that the crop is thinned. Approximately 40-60% of a vine's fruit needs to be removed during the summer.
The fruit was machine harvested in mid March 2018.
Winemaking
The fruit was crushed into open-top fermenters and seeded with yeast. Lagrein is a very tannic variety, so it is important to keep the temperature at 20-24 degrees during fermentation, so as to minimize the extraction of tannins.
The wine was taken off skins before the end of fermentation, and allowed to finish in tank. It was then transfered to new and old French barrels, where it remained until December 2018.
Tasting Notes
A very intense inky black colour. Aromatics of dark berry, chocolate and spice. A rich, mouth-coating palate.
Statistics
pH: 3.41
TA: 8.67
Alc/vol: 13.5%
RS: 0.1 g/L
Cellar: 3 – 10 years
Product Reviews
Carolina
(23/04/2020 at 7:32 PM)
We just finished a bottle of 2017 and it was amazing. Hope 2018 is as good. Thank you
Lindsay
(03/05/2020 at 7:24 PM)
We just finished a bottle of 2018. Absolutely delicious. Quite versatile too. Had it with some hearty slightly spicy vegetarian last night, and with a cheese platter today.