Nebbiolo 2017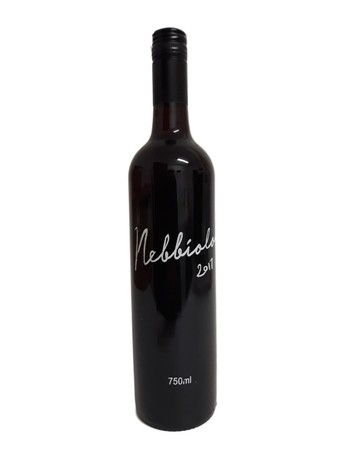 Viticulture and Harvest
Like many Italian varieties, Nebbiolo tends to over-crop, so the fruit was thinned during summer to promote greater flavour development during the ripeing period. The summer of 2016-2017 was relatively dry, yet as Autumn arrived, there were more rain events that began to increase the chance of berry splitting and disease. There was a near-continual deluge of rain during the second and third week of March, which forced us to harvest the Nebbiolo a little earlier. And while the Nebbiolo was reasonbly ripe, its tannin development was not yet ideal…
Winemaking
All producers of Nebbiolo in Italy have a number of "tiers" of Nebbiolo, based on the quality of the year, the desired style and the quality of the fruit. One such style is a light, minimally extracted Nebbiolo, where the focus is on retaining purity of fruit. These wines spend a very short time fermenting on skins, and little to no time in barrel.
So, with this in mind, the 2017 Nebbiolo was created: it spent less than 4 days on skins with very little extraction, kept at a low ferment temperature and drained an pressed to tank. Only a small portion spent time in barrel.
Tasting Notes
Light and fresh with typical elements of Nebbiolo: cherry, rose and tomato leaf, with rosemary and thyme characters showing on the palate.
Statistics
pH: 3.45
TA: 6.7 g/L
Alc/vol: 13.5%
RS: 0.60 g/L
Cellar: 2 years