Sangiovese 2014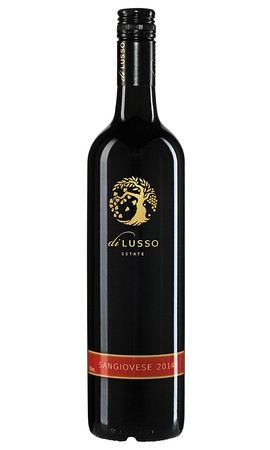 Viticulture and Harvest
With our vineyard hit by the frost in late 2013, the 2014 fruit was sourced from the Mudgee Ridge vineyard and from the Angullong vineyard near Orange.
Winemaking
With the intention of making a more rustic, barrel aged style, the wine was crushed into open top fermenters with some portions being drained by up to ten percent, so as to increase the level of tannins. The ferment temperature was 28 – 30 degrees and the wine was left on skins for up to one week. The free run and pressings components were combined and left to age on full lees in barrel for 18 months.
Tasting Notes
Distinctively Sangiovese, this wine has an aroma of rosemary and thyme, and a palate of plum and cherry, with touches of spicy oak. The wine has a firm tannic structure and will become more savoury with age, peaking at 7 – 10 years.
Statistics
pH: 3.46
TA: 5.89 g/L
Alc/vol: 13.5%
RS: 0.22 g/L
Cellar: 10 years
Product Reviews
Joanne Tonks
(01/09/2018 at 5:57 PM)
Just cracked a 2014 bottle tonight - sep-18. Beautiful drinking.
Natalie Wilson
(14/03/2019 at 7:36 PM)
So, so good. Easy drinking red but with so much character and depth. We are onto our second case of it.