Vermentino 2019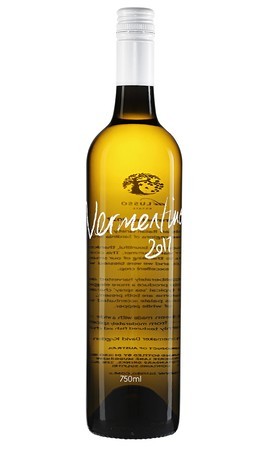 Viticulture and Harvest
Grown on the di Lusso Estate vineyard. The vineyard was bunch thinned to reduce the yield by 20%. Adequate shade is crucial for Vermentino, so as to ensure the hot summer sun does not burn the fruit's skin.
Winemaking
The skin of Vermentino has very soft phenolics, allowing for the free run and pressings fractions of the juice to be combined immediately. The wine settled and racked, with this year's juice allowed to contain a higher level of solids. This allows for greater ferment nutrients and a slightly fuller palate. The juice was fermented at 13 degrees with a combination of Italian yeasts that are favoured for their citrus and tropical characters.
Tasting Notes
An aromatic mesh of honeysuckle and lemon blossom provide an opening cue to the wine's palate, which follows through as an infusion of green apple, honeydew melon, lemon and a slight touch of sage.
Statistics
pH: 3.31
TA: 7.32 g/L
Alc/vol: 11.9
RS: 0.80 g/L
Cellar: 1- 5 years
Product Reviews
Fiona
(22/12/2018 at 6:28 PM)
Beautiful wine, fantastic with seafood, highly recommend
Carolyn
(19/05/2019 at 8:29 AM)
I tend to buy Riesling & Pinot Grigio & this is another step up. This is my new favourite. Crisp, clean citrusy flavour. Delicious. Try it; you won't be disappointed. I'm off to order more!