Thinking about a Weekend in Mudgee?
In contrast to the Hunter Valley, it's best to stay at least one night in Mudgee – especially if you intend to taste the wines of the region while there. It's a 3 ½ hour trip one way to Mudgee.
Getting here if you don't have a car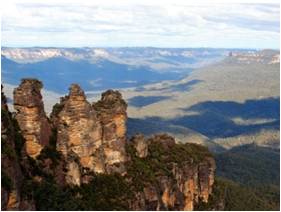 By Public Transport: 3 hours by rail to Lithgow from Central Station, then 3 hours by bus to Mudgee Railway Station, then a 20-minute walk to Mudgee CBD. The price is around $25 one way.
By Air: Pelican Airlines flies every day except Saturday from Mascot. The price is around $200 one way, and it takes 50 minutes. Flying over the Blue Mountains is a beautiful way to go.
Things to see on the way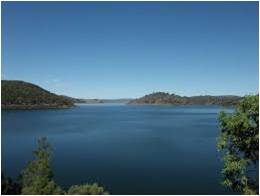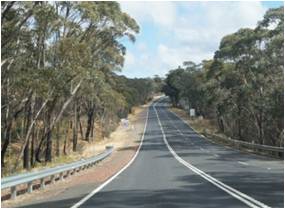 By Road: If travelling by car, you have a choice of taking the Bells Line of Road route, or the route through the Blue Mountains (a slightly shorter route, but subject to more traffic)
The Blue Mountains route has more scope to stop for coffee or a meal in Katoomba or Leura, although the other allows you to enjoy lunch in the Blue Mountains Botanic Gardens, at the Potager Mount Tomah.
The long distant views across the Great Dividing Range both sides of Lithgow are quite majestic, and the deep blue water of Windermere Dam and the irrigated Cudgegong Valley flats present emerald green in an otherwise harsh brown land.
The last kilometres! The quality of regional roads is so much better that it was 20 years ago!
Staying in Mudgee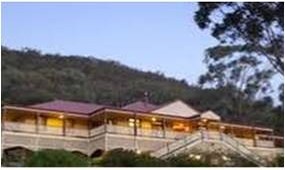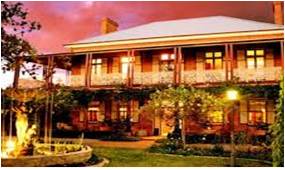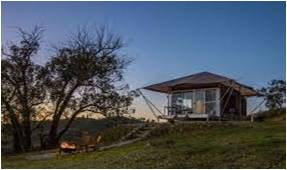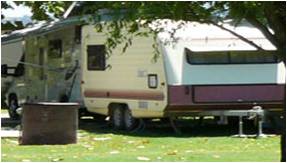 The town of Mudgee has officially 12,000 people. With surrounding villages like Gulgong, Rylstone and Lue added in – plus tourists in season – its over 20,000.
In the days before B&B, looking for accommodation was the first thing one did after deciding on a trip to Mudgee. That was ten years ago. Now, helped by our very active Mudgee Tourism Office, both the availability and range of accommodation type is as broad as any regional town in Australia. But expect to pay $400 plus for a two-night stay (one-night stay options in a good B&B are few and far between). But there are two very reasonable caravan parks and a public campsite.
But once you've tied down where to stay, where to eat, where to have a beer or cup of good coffee or taste wine are easy! There's at least one of most forms of hospitality everywhere, from fine dining to RSL to good takeaway Thai, Indian or Chinese. And the 'pub-grub' in the town really is first class.
I think Mudgee is the best wine village in Australia – at least it's the best I've visited. The golf course, bowling green and public tennis courts are very presentable, the banks of the Cudgegong River offer acres to picnic, there are a range of high-quality shops – antique, women's apparel, menswear, 'pamper-parlours' are everywhere (thanks to the thriving wedding business in Mudgee).
Mudgee has been a leading wine tasting village for over a hundred years, boasting over thirty establishments scattered on all sides of the town. Most of these are very small, with the wines actually made in one of the ten wineries scattered around the village.
Wine tasting and eating out in Mudgee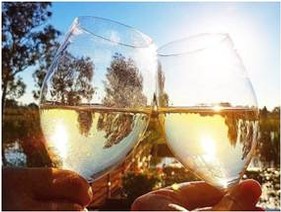 The range of wine tasting and restaurant locations in Mudgee is quite extraordinary for a village of its size. From sophisticated pub kitchens, smart fine dining establishments, 'ethnic' food cafes and the Italian restaurant at di Lusso Estate there's plenty to choose from. Sunday and Monday nights can be tricky, so book ahead -and also enquire whether the restaurant is licenced or BYO.