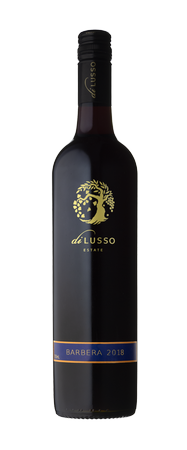 Barbera 2023
The Wine
The Third most popular grape in Italy, one that grows best in Piedmont, North West Italy.
Viticulture and Harvest
Care must be taken in the vineyard with Barbera, to ensure consistent canopy growth.This vintage of Barbera produced a moderate size crop of about 3 tons per acre. the unusually moderate season produced the classical Barbera spicy cherry flavours. The vineyard was machine harvested in mid March 2023.
Winemaking
Crushed to an open top fermenter, the fruit was innoculated with a yeast that enhances dark fruit character. Fermented at up to 28 degrees and plunged twice daily, then pressed with free run and pressings combined. A small portion spent time with American oak, which gave the final wine a touch of sweet vanilla. Analysis: PH 3.34, Residual sugar <1, Alcohol 13.8%
Tasting Notes
This Barbera is more frgarant with softer acids than the previous vintage, with classical flavours of plum and cherry balanced by soft tannins. Pair with richer meat dishes like duck, pork or rabbit.
Can be cellared for 8 years.