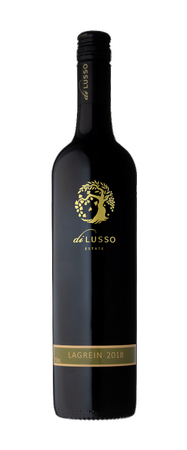 Lagrein 2021
Winemaking
We have two separated Lagrein blocks at di Lusso, with different ripening and flavour profiles. After complete fermentation, the wines are separately filtered and blended then matured in new and used French oak for 12 months. The fruit is crushed into open-top fermenters and seeded with yeast. Lagrein is a very tannic variety, so it is important to keep the temperature at 20-24 degrees during fermentation, to minimize the extraction of tannins.
The wine was taken off skins before the end of fermentation, and allowed to finish in tank. It was then transferred to new and old French barrels.
Analysis: pH 3.5, Residual sugar <1, Alcohol 13.8
Tasting Notes
A very intense inky black colour. Aromatics of dark berry, chocolate and spice. A rich, mouth-coating palate.
Cellar for up to 10 years