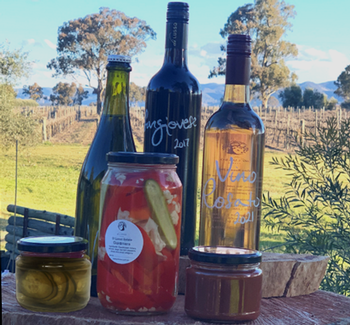 Picnic Companions
Vivo! NV
Vino Rosato 2021
Sangiovese 2017
Pickled Cucumbers (House made. Great with cheddar, goat's cheese or a creamy Camembert, in a salad, or creamy dressing).
Rosemary Balsamic Fig Paste (A flavour and texture combination that unites a cheese platter).
Giardiniera (A spicy Italian-style relish of mixed pickled vegetables, to add to your antipasto plate).