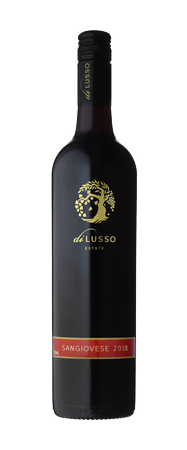 Sangiovese 2018
The Wine
Italy's most grown and best-loved wine – known as Chianti in Tuscany. the 2018 is 100%.Sangiovese. the clones we have produce the traditional lighter body and savoury palate. A food-loving wine that is the perfect match for lamb with rosemary.
Winemaking
Di Lusso now has three different Sangiovese clones – "Mudgee", Brunello and MAT 7, to introduce more complexity into the wine. Picked at full ripeness, likes time to mature to reach its best.
Analysis: pH3.4, Residual sugar <1,Alcohol 13.8
Tasting Notes
Aromas of thyme, rosemaryand a touch of tomato fill the nose, with cherry flavours that underpin the palate.This is a wine just made for lamb!
Drinks at its best after six years