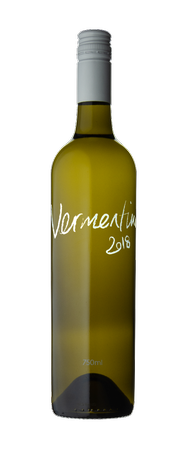 Vermentino 2021
<span style="color: rgb(151, 105, 51); font-family: Constantia, " lucida="" bright",="" lucidabright,="" "lucida="" serif",="" lucida,="" "dejavu="" "bitstream="" vera="" "liberation="" georgia,="" serif;="" font-size:="" 1.5em;"="">The Wine
Perhaps originally from Greece, there are two Italian styles. The Sardinian style frequently uses oak for both fermentation and maturing. The Ligurian syle – which we use, is made in stainless steel.
Viticulture and Harvest
Grown on the di Lusso Estate vineyard. The vineyard is generally bunch thinned to reduce the yield by 20%. Even so, the variety can crop at over 6 tons an acre without stress or rection in fruit flavour.
Winemaking
The skin of Vermentino has very soft phenolics, allowing for the free run and pressings fractions of the juice to be combined immediately. Fruit was picked at 13.5 Be and the juice was fermented at cool temperatures in stainless steel to dryness. The wine was then stabilized and clarified prior to bottling. The wine was bottled in August 2021, Analysis: pH 3.21, Residual sugar < .1, Alcohol 13.1
Tasting Notes
Aromas of pear, stone fruit and almonds. Despite its ripeness, the palate has food matching acidity, and the medium-bodied palate is long and clean with more than a hint of Vermentino's classic saltiness. A good match for a wide range of dishes, from seafood risotto to Moroccan chicken. Also perfect with salty foods like Baccala, delicious as an aperitif with parmesan and biscuits, or with white meats and salads and of course, salt and pepper squid. An excellent wine for cooking chicken. Enjoy before 2026.